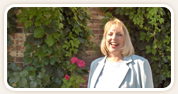 Growing up

Linda grew up as an "Air Force Brat" so moving from place to place was a way of life for her. Wherever her family went they found a branch of the Church that became their home away from home. When Linda was five, her mother started teaching her piano.

Linda began playing the clarinet in 5th grade and played in the high school marching band. She met her husband at BYU where she majored in Music Education and theory. She taught piano lessons for over 20 years.
Linda returned to school after 30 years and finished her Bachelor's Degree. She and her husband have six children and several grandchildren.







"Some of my very earliest memories are of sitting beside my mother singing hymns in church.  As I got older, my brother, Dan and I often had our stuffed animals attend church in one of our bedrooms where we would sing "Come, Come Ye Saints" at the tops of our voices.  We knew all four verses by heart.

    When I turned ten, I joined the ward choir.  My weak soprano voice didn't really add much to the choir, but I absorbed the music and grew to love the hymns of Zion. 

    As I grew, some of my warmest spiritual moments occurred while I was singing hymns with the Ward Choir or the congregation.  I sang them. I memorized them. I loved them.

      Today, writing hymn arrangements is a natural step in sharing my love of them with others. They can be a pathway to bring us closer to Heavenly Father in a way unknown by words alone." ~Linda Pratt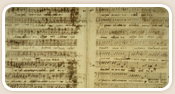 TV Show

Reruns of the Andy Griffith Show
Song

O Divine Redeemer
Singers

Josh Groban and George Dyer
Food

brownies
Hobbies

Family History Research, Reading, Playing with bubbles and play doh with my grandchildren, having tea parties and coloring with my little neighborhood friends.

Links