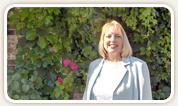 Phone: 801 599 2205
E-mail: ltg.pratt@gmail.com



We respect your privacy
Your comments are appreciated



Requests

Linda is always looking for new and fresh ideas for her arrangements. Make a request for an arrangement by filling out the form to the left and she will happily get back to you within a day or two.

Copyright

You can copy Linda's arrangements free of charge as long as it's not for commercial purposes.

Commercial Purposes

Contact Linda if you want to copy the arrangements for commercial purposes.